Westinghouse Ipro2500 Review and Price History
Nowadays, we rely on electricity-powered devices more than ever. From our handheld devices, like mobile phones and tablets, all the way to microwave ovens, refrigerators, etc. Loss of power, also called a power outage, can bear huge consequences, so people buy a generator.
Owning a portable generator is no longer a commodity and has no real drawbacks. You can have a backup if there is a power outage; you can power your RVs or even use power tools where the network is unavailable.
We took one of those devices, the iPro2500, and decided to test its limits, pros, and cons and wrap it all up in a Westinghouse iPro2500 review. This review serves as your guide and helps you make that final decision. So let's get started right away!
Comparison Between Westinghouse Ipro2500 and Others
Power: 2200 Watts / 2500 Watts
Engine: 98cc
Run-time: 10 Hours
Noise Level: 52 dBA
Outlets: 2 – 120V 20A, 2 – 5V DC USB Port
Fuel Tank: 1.0 Gallon
Size: 19.8 x 11.4 x 17.9 Inches
Weight: 48 Pound
Parallel Ready: Yes
Warranty: 3-Year
User Rating: – 4.40 Out of 5 – 300+ Customers.
Expert Score: – 4.50 Out of 5
Power: 2200 Watts / 2600 Watts
Engine: 98cc
Run-time: 10 Hours
Noise Level: 52 dBA
Outlets: 2 – 120V 20A, 2 – 5V DC USB Port
Fuel Tank: 1.0 Gallon
Size: 20 x 11.6 x 18.1 Inches
Weight: 48 Pound
Parallel Ready: Yes
Warranty: 3-Year
User Rating: – 3.90 Out of 5 – 120+ Customers.
Expert Score: – 4.00 Out of 5
Power: 2000 Watts / 2300 Watts
Engine: 80cc
Run-time: 6 hours at 50% Load
Noise Level: 59 dBA
Outlets: 2 – 120V 20V, 5V DC 1.5A USB Port
Fuel Tank: 1.18 Gallons
Size: 21.5 x 20 x 13 Inches
Weight: 46.3 Pounds
Parallel Ready: Yes
Warranty: 1-Year
User Rating: – 4.50 Out of 5 – 80+ Customers
Expert Score: – 4.60 Out of 5
Westinghouse iPro2500 Quiet Generator Specs:
Like most Westinghouse units, this one is also designed to look solid and sturdy. The grey body is made to be moved around at will, with a sturdy handle on top and a total weight of just over 48 lbs. It has rubber supports on the bottom, which provides extra stability.
Let's get technical for a moment. This portable generator can deliver 2500 peak watts and 220 running watts. This makes it above average in its class regarding total power. This gives the model a wider range of uses, especially for people who use the generator more often. Inside is a powerful 98cc 4-stroke OHV engine fed by a 1-gallon gas tank. To learn more about what this all means, visit our detailed buying guide on silent generators.
In addition to the standard motor, an inverter module has been built inside. This module allows the power to be "refined" and suitable for delicate and sensitive electronic devices such as smartphones, televisions, laptops, PCs, etc. Thanks to the inverter, you do not have to worry about "frying" your devices with this generator.
Another nice feature is the eco mode. When it's on, your generator will adapt to the load you've put on it. This is one of the best fuel-saving features, and it pays off immensely in the long run. When it comes to the sound levels of the unit, it is important to note that this model has a double-insulated speaker cabinet and asymmetrical cooling fans, which work magic in reducing the noise level. When running, the motor is in the 53 to the 62-decibel range, which is excellent for such a powerful machine.
During this Westinghouse Ipro2500 Review, we found a single 5V USB port for device charging and a pair of standard 120V AC three-prong outlets. All sockets are covered with rubber protectors.
Customer Support and Warranty:
Known for its longevity, Westinghouse has been a business for over 100 years. They innovate but remain traditional with their quality and performance standards. Their customer support can be reached via landline, mobile, email, or website.
A 3-year warranty policy backs this Westinghouse generator, and many certified stores can repair it.
What to Expect from Westinghouse iPro2500 Quiet Generator?
Westinghouse iPro2500 ReviewYou can expect great results from this machine. The power is slightly above average for a generator of this type. It will certainly help in a power outage by turning on your virtual devices until power is restored. However, if you intend to use this machine to power a motor home, you will get a much higher usage. It can even power a few power tools at the same time.
Westinghouse iPro2500 Features
Great Choice for Job Sites or Home Use as an Emergency Backup in a Power Outage – Strong Enough to Run All Your Home Essentials
Product dimensions – 19.8″ L x 11.4" W x 17.9″ H | Engine displacement – 98 cc | Voltage – 120V | Start type – Recoil | Noise level – 52 dBA | Run time @ 25% – 10 hrs. | Oil capacity – 11.8 oz.
2200 Rated Watts and 2500 Peak Watts at Less Than 3% THD – Weighs Only 48 Lbs. – Gas Powered – Two OSHA Compliant GFCI 120V 20 Amp Outlets, Two USB Outlets
Compliant with OSHA Regulations for Portable Generators – the iPro2500 is a Great Choice for On Job Power.
Westinghouse ipro2500

from Walmart
Westinghouse ipro2500

Price History
Westinghouse ipro2500 Review by Editor
We are more than satisfied with this Westinghouse. We could power any appliance, and the unit proved strong enough to power an entire RV. The bonus is operating at night due to this generator's incredibly low noise levels.
Making these kinds of decisions is difficult and an investment worth making. Use our Westinghouse iPro2500 review to see if the device fits your needs. The machine was delivered as promised, with no defects.
And that is. If you have anything to add or a question, drop it in the comments section below.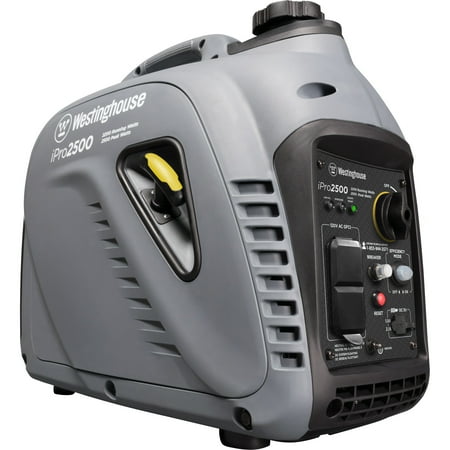 Westinghouse iPro2500 Gas Powered Portable Industrial Inverter Generator
$699.00


$

649.00
out of stock
as of June 4, 2023 3:04 am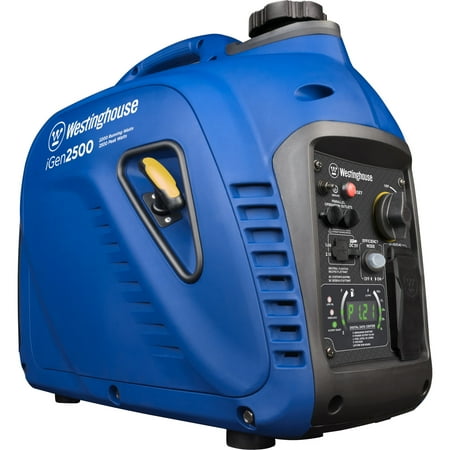 Westinghouse iGen2500 Portable Inverter Generator 2200 Rated & 2500 Peak Watts
$699.00


$

567.74
out of stock
as of June 4, 2023 3:04 am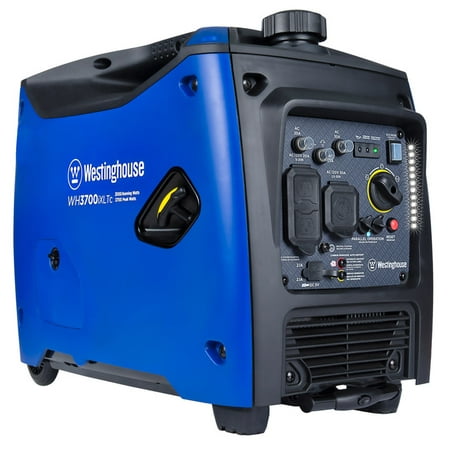 Westinghouse WH3700iXLTc Portable Inverter Generator 3700 Peak & 3000 Rated Watts with CO Sensor
as of June 4, 2023 3:04 am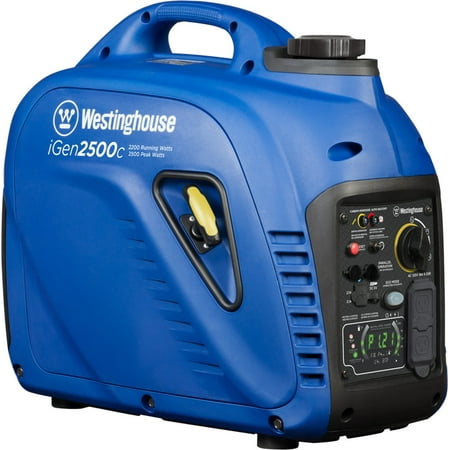 Westinghouse iGen2500c Portable Inverter Generator 2500 Peak & 2200 Rated Watts with CO Sensor
$899.00


$

629.00
out of stock
as of June 4, 2023 3:04 am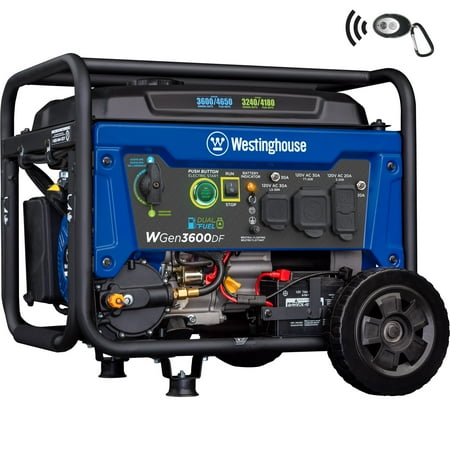 Westinghouse WGen3600DF Dual Fuel Portable Generator 3600 Rated 4650 Peak Watts
as of June 4, 2023 3:04 am
Westinghouse Ipro2500 Portable Generator Price History
Westinghouse Ipro2500 Review Summary